Alloy Steel Pipe Fittings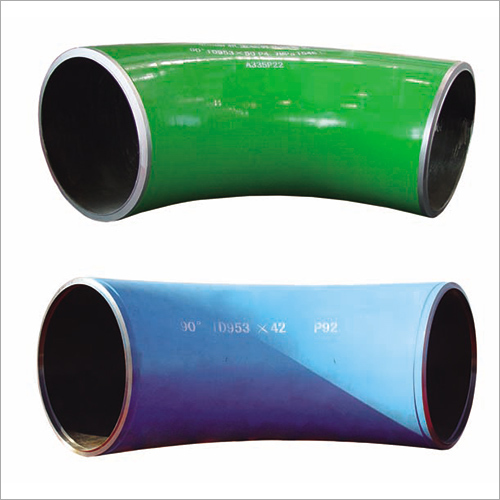 Alloy Steel Pipe Fittings
Product Description
Fostered by a strong market presence, our firm is affianced to manufacture, export, and supply an extensive range of Alloy Steel Pipe Fittings. The offered fittings are generally intended for use in plumbing and fluid flow applications where handling of corrosive fluids is desired. These fittings are manufactured in adherence to international quality standards by utilizing optimum-quality steel alloys and cutting-edge techniques. Besides this, we are offering these Alloy Steel Pipe Fittings to clients in different sizes, designs, and finishes at negotiable prices.
Features:
Robust construction for enhanced durability
Resistant to high pressure
Quick and easy installation
Corrosion resistance
Frequently Asked Questions
1. Alloy steel pipe fittings: what are they?
Ans - Manufacturer and Exporter of Alloy Steel Pipe Fittings in China
It is mostly used for pipes with nominal sizes of NPS 2 or less and tiny pipe diameters. It has a tensile strength that is higher than that of stainless steel, ranging from 758 to 1882 MPa.
2. Are alloys preferable than stainless steel?
Ans - Comparatively speaking, alloy steel is more durable than stainless steel. Compared to stainless steels, alloy steels are simpler to weld. Although stainless steel can be welded, it is not as simple a process as other welds. Comparing alloy steel to conventional stainless steel grades, alloy steel is less expensive and easier to process.
3. Does alloy steel not rust?
Ans - Rust will occur in an alloy if it contains ferrous metal (iron). Any metal alloy can corrode. When we expose the metal to air and moisture, it rusts, forming an iron oxide layer.
4. Carbon steel or alloy steel, which is stronger?
Ans - Low-carbon steel has a tensile strength of roughly 450 MPa, while high-carbon steel has a tensile strength of 965 MPa. Compared to carbon steel, alloy steel has a higher tensile strength. Alloy steel has a tensile strength range of 758 to 1882 MPa.